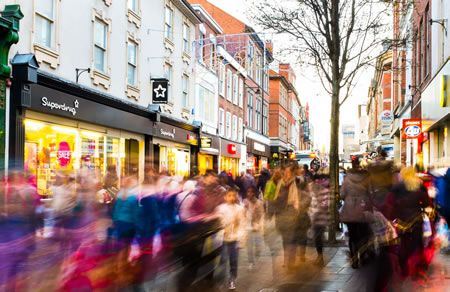 Released On 12th Mar 2018
Helping retailers to thrive with in-store radio communication
When a shopper enters your store with no intention to buy, how likely are you to convert them into a customer?
With intense competition from online retailers, bricks and mortar stores are learning the increased necessity of providing an unmatched in-store service in order to remain profitable.
Can bricks and mortar stores still thrive?
Surprisingly, recent industry trends actually predict an increase in bricks and mortar stores, and the outlook isn't necessarily bleak for stores providing a great shopping service.
Sanford Stein, the founder of Retail Speak, a forum for industry discussion, believes bricks and mortar retail is alive and well.
"Technology will fuel — not curb — the rise of brick and mortar retail," he says. "Thanks to modern point of sale and retail management systems, it's never been easier to open a retail business.

"Access to both software and hardware to empower selling is also cheaper, and it enables small retailers to develop a bond and an understanding of what their customers want. That, in turn, lets them offer a high level of product and service."
Communication – the key to enhanced customer service
So how can stores succeed? In order to persuade browsers to purchase in-store, staff need to offer more than a smile and an empty greeting. Online shoppers can immerse themselves in detailed information about products, stock availability, pricing and promotional deals; they want the same service in-store, and they want it fast.
This is where voice and data communications can assist, providing a unified, streamlined operation where every staff member is connected and able to supply real-time information as a team. The result? Your entire store works together via two way radio communication to give customers the level of knowledge they've come to demand.
Devices from Motorola Solutions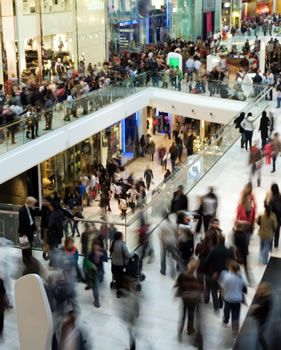 From stock room and shop floor to management and security, Motorola has a solution to connect all your staff via two way radios, with budgets to suit both small and large retailers.
Customer-facing sales assistants need easy-to-use radio handsets for simple, effective communication. Noise cancelling features will help them work effectively on busy shop floors, while long battery life keeps the radio going over extended shifts.
Stock room and security staff, often working in more remote areas with signal blackspots, require robust radios with enhanced coverage and safety monitoring features for lone workers.
Applications for two way radios in retail
Shop floor assistants
deal with customer requests quickly
check prices, offers, stock levels and delivery schedules
Cashier
Stock room
use work ticket management to streamline the flow of information between stock room and other departments
Deliveries
Radio safety features to monitor lone workersEnhanced range for signal black spots
Work ticket management to change priorities and respond to customer requests
Management
Real-time voice and data communication enable management to see the big picture, monitoring resources and performance, improving customer satisfaction
Ideal radios for retail
Here are a few suggestions for Motorola radios we recommend for retailers: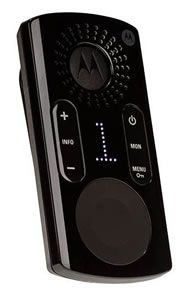 Motorola CLK446 – A licence free radio ideal for the retail or hospitality sector. Lightweight, sleek and compact, with up to 10 hours battery life, an innovative LED display, speaker and Push-to-Talk button.
Motorola CLP446 – Another unlicensed radio, the CLP446 is palm-sized, very discreet, with large, easy-to-use central PTT button, an internal antenna, 8 channels and optional Bluetooth.
Motorola CLK446 Plus – The CLK446 Plus is a small, robust radio with a sleek design and extended talk range, allowing for communication on multiple floors. It has a large PTT button for easy operation and an antimicrobial coating that inhibits the growth of bacteria and mould.
Improving your retail operation? Contact RadioTrader for free advice on the latest radio solutions.
Call 0151 676 2888 or send an enquiry.