RadioTrader launches new website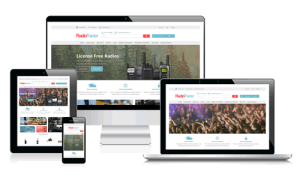 We're pleased to announce the recent launch of RadioTrader's newly revamped website. The redesign is fresh and modern, offering customers quick and easy access to all our radio products and services.
Our updated news area is full of useful tips and information for radio users and keeps customers updated on RadioTrader's latest news and announcements.
The new website was launched on 15th February and is located at the same address: www.radiotrader.co.uk.
"We are excited about our new website launch," said Alan Platt, company director. "We love the clean, uncluttered look and we believe the simpler navigation will allow visitors to find what they're looking for more easily."
The new site has simplified stock management for RadioTrader, too, by integrating data from our eBay shop with our website. This unified approach means we can now update stock, pricing and availability in one place so we are always able to give customers accurate stock information.
Please browse our new website and let us know if there are any features that you'd like to see in the future.
Released On 9th Mar 2017
Like this article? Share with your friends