HYT Licence-free Radios
Licence-free two way radios by HYT. Ready to use - all PMR 446 radio products can be used without a radio licence providing they comply with the requirements of the PMR European standard licence-free radio service. Ideal for many business and leisure uses.
We offer FREE standard UK delivery on orders over £100.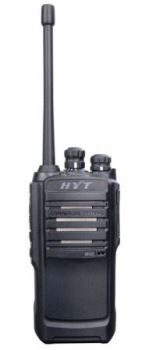 HYT TC-446S PMR446 License Free Handheld Radio
£120.00
TC-446S