Popular Industries: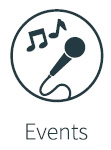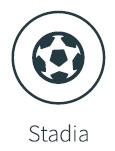 Motorola DP4400e Mototrbo Radio
RRP
£325.94
|
You Save £97.44
29.9% OFF
In Stock
£228.50
(£274.20 Inc Tax)

Price Checked
---
Brand Code: DP4400E
---
Key Features
IP68 Submersible
32 Channels
Lone Worker
Rugged and Reliable
Emergency Button
Increased Range
Capacity Plus Ready

Motorola's leading model, an all round radio that is packed with performance. Ideal for users who operate on larger site's or requiring a more robust digital hand portable. The popular choice for two way radio hire fleets.
Free UK delivery available on orders over £100.00.
Orders to be placed by 14:00pm for next day delivery*.
Next day delivery is a working day delivery and does not include Saturday and Sunday.
Tracking information will be emailed once your parcel has been collected.
For further information and information on worldwide shipments, please click here.
Credit / Debit Card
We accept payment during checkout by debit or credit card using our secure Sage Pay payment system. Alternatively we can process payments over the phone using a secure World Pay terminal.
PayPal
We also accept payment by PayPal, this can be completed on checkout using the PayPal symbol.
Cheque
Payment by cheque is accepted. Please contact us prior to sending this if you wish to use this method.
Contact Form
---
Product Description
The Motorola DP4400e range of handheld digital radios replaces the older generation Motorola DP4400, and is proving very popular. Part of Motorola's Motorbo system, the DP4400e series is both highly competent and extremely good value for organisations requiring a business-critical communication solution.
Packed with clever features and built in bluetooth (DP4401e) which allows you to communicate without wires. The DP4400e is IP68 rated, meaning it is dust tight and protected against continuous immersion.
This new Mototrbo technology offers up to 28 hours of battery life and an improved receiver which boosts the range of the radio by 8% on previous models.
The DP4400e now benefits from premium Motorola features that previously had to be purchased and activated. All in all, it's little wonder that this fantastic radio tops RadioTrader's expert list of the Best Two-Way Radios for Business.
Motorola DP4400e Handheld Two-Way Radio PDF Brochure
You can also hire the Motorola DP4400e from RadioTrader - please enquire about hire costs.
Key Features
VHF (136-174MHz) UHF (403-527MHz)
IP68 Rated
32 Channels
Large, textured push to talk button
Tri-Colour Led providing clear visual feedback
Emergency Button
Digital Phone Patch Capability
PTT ID To Improve Communications Efficiency
Remote Monitor
Scan Feature
Basic / Enhanced Privacy
AES256 Encryption Available Via Software Purchase
VOX
Transmit Interrupt
Lone Worker
5 Tone Signaling
Intelligent Audio
TIA4950 HazLoc Certification Options
IP Site Connect
Single and Multi-Site Capacity Plus
Capacity Max Via Software Purchase
Connect Plus Via Hardware and Software Purchase
Memory Enhancement 128MB RAM AND 256mb Flash Memory
Improved Range and Battery Life
Support for Vibrating Belt Clip
Standard Package includes
Motorola DP4400E Digital Handheld Two-Way Radio
Antenna
1400mAh NiMH Battery
Belt Clip
Dust Cover
Standard Programming (If Required)
Motorola DP4400e Basic User Guide
Why Choose RadioTrader

Motorola Platinum Dealer - RadioTrader is pleased to be a Platinum Channel Partner with Motorola Solutions. This is the highest channel partner certification available and recognises our expertise of Motorola Solutions products and applications. This enables us to offer our most competitive pricing and expert technical support for your Motorola DP4400e digital handheld two-way radios. Find out more about our Motorola Platinum Award.
Price Match Promise On The Motorola DP4400e Digital Handheld Two-Way Radio - We strive to offer the most competitive pricing on the Motorola DP4400e and are currently running a Price Match Promise on this model. In order to uphold our Price Match Promise and not be beaten on price, we actively monitor the prices offered by our competitors daily. More Info.
Experts in Export On The Motorola DP4400e Handheld Two-Way Radio Two Way Radio - We offer a full worldwide export service which includes specialist shipping and dealing with customs to make sure your Motorola DP4400e handheld two-way radio arrives when required. If you are based in Europe, Africa, Asia, North America, South America, Oceania or even Antarctica then we have you covered. A typical export from RadioTrader is sent DAP (Delivered At Place) however we also ship the DP4400e using methods such as EX Works and FOB (Free On Board). All our shipments are fully insured for goods in transit. RadioTrader also issues commercial invoices for shipments outside of Europe and ensure all HS tariff codes are correctly used, reducing customs delays. More Info.
Ofcom Licencing

When purchasing your Motorola digital DP4400e handheld two-way radio from us, RadioTrader can help with licencing, assisting with decisions such as which licence is most appropriate for your needs. We can also make the application on your behalf. Find out more about Ofcom licences and how we can help.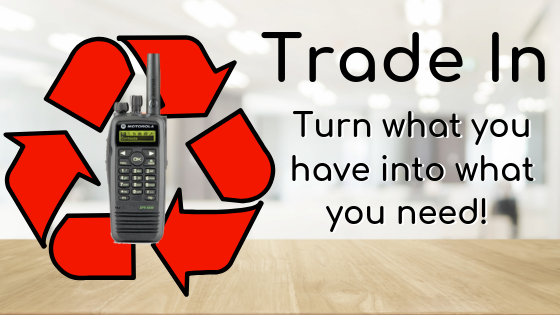 Question: What is the range of this radio Am looking for a radio to be used on my farm which is approximately 45 hectares
Answer: Range is dependant on the area the radio is being used and local terrain. You can expect around 1.5 miles coverage however this is only a guideline. Please feel free to contact us and we can take a closer look at your requirements and provide you with a more accurate answer.
Question: I'm looking to buy my own radio for work .My question is do I need to get someone to put the channels on or will the radio pick them up once charged & switched on ? sorry girly question
Answer:
Thank you for your product question.
When purchasing a licensed two way radio, you would need to program this to match your license frequencies. We can program the required channels in for you free of charge when purchasing the equipment. If you are looking to join up with an existing system, we would need a copy of their licensing details or to get an existing radio sent into us. As this would allow us to read the details from the radio and program them into your new equipment.
Be the first to ask a question for this product.
Be the first to review this product.