Connect Plus, RadioTrader's Broadband / LTE Cellular Network Platform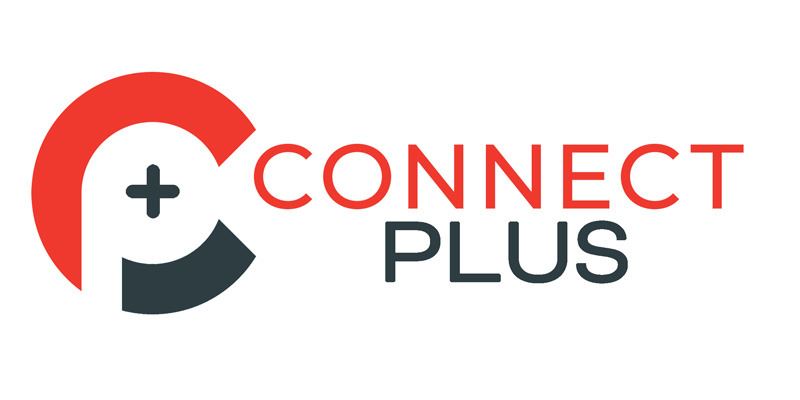 We'd like to introduce you to Connect Plus, a complete solution that provides a platform for a Push-To-Talk Over Cellular network, using your site's broadband or the 3G/4G LTE data network. With flexible packages that include the device, the app platform and multi-roaming SIM, Connect Plus provides everything you need in one place, at very competitive prices.
Here at RadioTrader we have spent a great deal of time looking at the push-to-talk over cellular market and evaluating the potential this brings to the two-way radio industry. We have carefully considered various platforms and extensively tested each. Rather than advertise everything available, we have waited until the complete solution came along. Now is that time!
Expand your communication, create your own network
Connect Plus is more than just a push-to-talk over cellular platform; it has the ability to expand further, providing communications and features that previously would not have been possible in the two-way radio industry. Using Connect Plus you can create your own network for multiple purposes, ranging from global group communication, individual private calling, video calling, GPS mapping, historical location tracking and multiple emergency features, plus a range of other features.
Communication can be achieved by using your existing broadband / Wi-Fi infrastructure on site, or by using the cellular LTE 3G / 4G data network.
RadioTrader's Connect Plus platform is unrivalled in terms of flexibility, and can be supplied in multiple ways for different contract lengths, whether that be app-only running for just one month, or the complete app, device and multi-roaming SIM card required for a 24-month period. Anything is possible. An important point to make is that unlike other multi-roaming SIM cards, our Connect Plus SIM cards are totally non-steered and will never favour a parent network over stronger carrier signals.
Key Features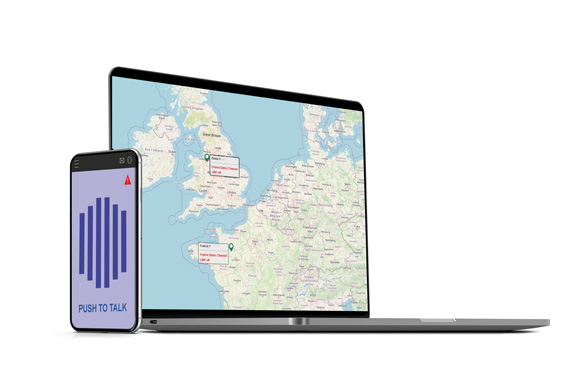 Wide Area Global Coverage
3G/4G, LTE and Wi-Fi Connection
Non-Steered Multiple Network Roaming SIM Cards
Unrivalled Contract Flexibility From As Little As 1-Month Rolling
Instant Push-To-Talk Communication
Group Communication or Individual Private Communication
Link Two-Way Radios Together With Push-To-Talk Over Cellular Units
Flexible Device Choice and Data Options
Secure Communication
Multimedia Messaging Platform
Map and Location Tracking
Despatcher Available
Video Calling
Low Set-Up Costs
Connect Plus Push To Talk Plans
Economy
£8.00 per month
Per user / per month
Global group communication using the 4G LTE cellular or broadband / Wi-Fi network. Single Channel with wide area coverage, emergency button and individual call.
Enhanced
£12.50 per month
Per user / per month
Our Enhanced plan is everything you get with Economy plus live user GPS mapping, multimedia messaging platform and the option to add lone worker or video streaming functionality.
Further Capabilities Available With Connect Plus
PMR Gateway Bridge
Connect Plus can be integrated with any professional PMR radio network to provide a nationwide communications platform. This solution is ideal for linking current on site two way radio systems with users who require coverage outside of the existing coverage footprint.
Lone Worker Protection

Our Connect Plus system can also include further emergency features for Lone Workers such as, Man Down, No Movement Alarm, Emergency Call, Periodic Check, Remote Camera / Recording and Crisis Team Call.
Push To Video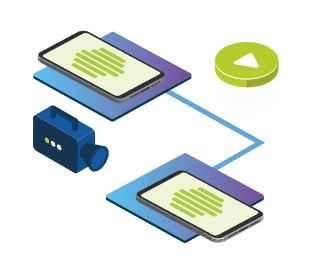 Connect Plus can also feature video calling for 1 to 1 direct calls or push to video which is a group call video solution. This solution can also be used from a dispatcher to live stream video back to the control room.
Industries Already Benefitting From Push To Talk Over Cellular (PoC)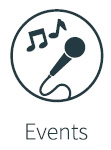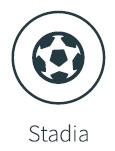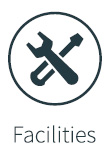 Our Most Popular PoC Devices
The great thing about this platform is the ability to use multiple devices or even use your own smartphone device through an app. Here we have listed devices we would recommend using for your PoC solution. We can also supply ATEX handheld devices to work on the push-to-talk over cellular network. If you require an ATEX device I would recommend contacting us.
The RugGear RG650 is a rugged android smartphone device that has been designed with PTT over cellular in mind. The RG650 features an impressive and immersive 18:9 "edge-to-edge" display that provides >500 nits display to give you a seamless experience on the go, even in direct sunlight. The RugGear RG950 features extra loud audio approx. 95dB and is rugged to the core, withstanding drops of up to 1.5m and waterproof (IP68) to a depth of 1.2 metres for 30 minutes.
The RugGear RG650 has a long lasting 4200mAh battery that provides outstanding battery life, providing continuous communication through the day and night.
The RugGear RG725 is an Android-based rugged smart phone device that has been designed with the push-to-talk over cellular sector in mind. The RG725 is rugged beyond military standards and features a designated push-to-talk button. This device provides super-clear audio using advanced smart audio technology, with a front speaker providing boosted volume to 105dB. The RG725 also features an extra bright torch (4-LED 90 LUX), a long lasting 500mAh battery with a standby time of 400 hours and a talk-time of 22 hours.
The RugGear RG725 is compatible with a range of accessories such as a belt clip for communications on the move, 13-pin PTT headset connectors and a six-unit multi charger features LED indicators for a clutter free environment.
The Telo TE300 is a rugged and compact push-to-talk over cellular handheld device that features superior audio quality and an impressive IP67 rating. The TE300 has a Ø36mm 2w speaker that produces crystal clear loud audio quality, regardless of any background noise. This device also supports GPS and GLONASS satellite positioning making this a perfect solution for PoC users who also require tracking and routing solutions.
The Telo TE300 is designed to look like a traditional two-way radio and is simple in operation. This device has a fixed external LTE antenna which improves cellular coverage to the device, especially when you are operating in built-up terrain. Another radio feature that is incorporated into this device is the channel change knob, this allows for convenient channel selection with the ability to have audio feedback.
The Telo M5 fixed mobile radio is a smart LTE device that has been designed for use in vehicles. This device features two highly sensitive antennae at the back of the unit to provide reliable 4G / LTE and GPS data. The Telo M5 also features multiple location services, crystal clear audio, a dedicated map button, Full HD 2mp front facing camera and a range of hands-free accessories to ensure smooth operation in vehicles.
The Telo M5 has Wi-Fi and bluetooth connectivity and a range of sensors such as G-Sensor, Acceleration Sensor, Gyroscope and Compass. This unit operated on Android 5.1 and has an IP54 protection rating.
APP Only - To Use On Existing Devices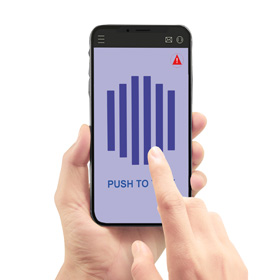 We can also supply an app-only version of the platform. This is an ideal solution if you currently have existing devices or smartphones that you are already comfortable using, or to reduce the costs of rolling out new devices. The app can be downloaded onto your device and then you are able to log in and access the system. Typically there is less training involved with the app-only device, as there is no need to learn how the device operates and the platform is an easy to use, push-to-talk method.