Hire Two-Way Radios & Walkie-Talkies

All-inclusive two-way radio hire: Manchester, Liverpool, and across the UK
When it comes to organising public events, seamless communication is key to ensure smooth coordination, safety, and efficiency. Our radio hire service provides reliable walkie-talkies for any duration to ensure a successful event - they can even be shipped out to you for next-day delivery if needed.
For sports events, music or entertainment venues, business needs or organised charity events, our two-way radio hire service includes everything you need.
Why hire from RadioTrader?
Range and coverage
Our professional-standard two-way radios and walkie-talkies provide exceptional coverage to keep your team connected at any size events. From small community gatherings to large-scale venues and outdoor locations, you'll have the right equipment to ensure reliable communication across different areas, including backstage, front-of-house, indoor or outdoor spaces.
Clear and distortion-free communication
We prioritise crystal-clear audio quality to facilitate quick and accurate information exchange. Our walkie-talkies are equipped with advanced audio technologies, including noise cancellation features for clear communication, even in noisy environments. No more garbled messages!
Extended battery life and power management
Long events can be demanding on battery life. That's why our two-way radios are built to last and use high quality batteries to keep your team connected throughout the event without interruptions or the need for frequent recharging.
Durability and water resistance
We're well acquainted with the Great British Weather! So we understand that events can take place in challenging environments and unpredictable weather conditions. Our rugged and durable radios are designed to withstand the elements, so you can rely on them, no matter the conditions.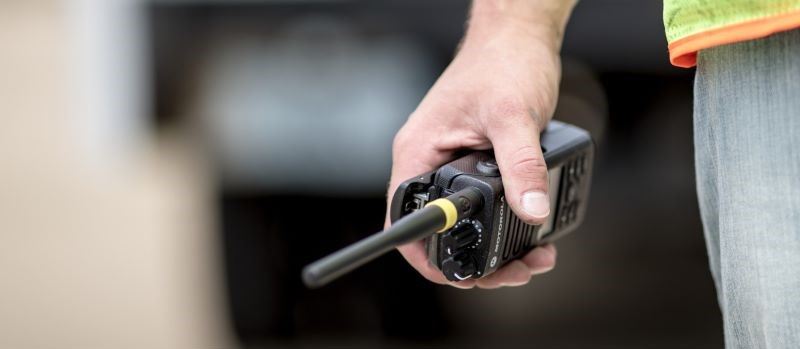 User-friendly and intuitive
Our walkie-talkies are designed with ease of use in mind. With intuitive controls and clear instructions, event staff and volunteers can quickly grasp their operation, minimising the need for extensive training so they can focus on the job in hand.
No licence required
Hiring walkie-talkies from RadioTrader is hassle-free. You won't need to worry about obtaining a separate licence. We take care of the necessary licensing, so you can focus on your event without any additional paperwork.
Dedicated customer support
We provide excellent support and customer service to ensure your event communication is flawless. Our experienced team is available to assist you with any questions or issues you may encounter. From troubleshooting assistance to technical support, we're here to help you every step of the way.
Next-day delivery and nationwide coverage
Where time is short, we offer next-day delivery throughout the UK and Ireland, allowing you to focus on other event preparations.
Many of our local customers are from Greater Manchester, Liverpool, Merseyside, Cheshire, Lancashire, and Cumbria, but our equipment can be delivered promptly throughout the UK from our North-West Head Office.
Our Belfast office looks after customers in Northern Ireland. Find out more.
We have a separate website for radio hire in the Republic of Ireland, with prices marked up in Euros. Visit RadioTrader's Irish website.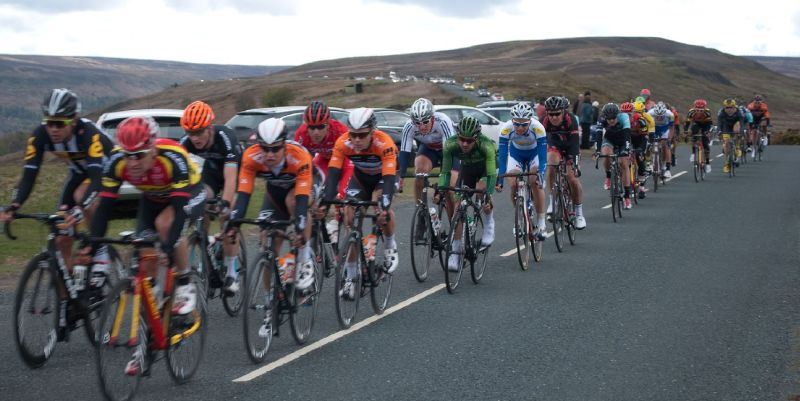 Short-term two-way radio hire
Hire as many radios as you need for as little as one day!
Very affordable
Next-day delivery available throughout the UK
All hire costs include battery, belt clip and charger
Huge range of extra accessories available
Help with set-up if required
No licence required
Excellent support and customer service
Short-term hire is an economical way to use the latest two-way radio equipment at a fraction of the cost of purchasing. It's a great option for event organisers, sports clubs and sports matches, or for business owners to top up their existing radio fleet at busy times of the year.
If it's your first time using walkie-talkies, hiring the equipment is a good way to see if it improves your team's communication before you decide to purchase it. We generally use Motorola two-way radios for our hire equipment, as they are reliable and easy-to-use, but if you have specific requirements, please let us know.
Long-term two-way radio hire
All the benefits of short-term hire, plus
The latest professional two-way radio equipment and accessories
No-fuss repairs and replacements
Site surveys and radio coverage check
Long-term hire is useful for organisations that need a network of two-way radios on a more-or-less permanent basis. There are no maintenance hassles, and you have access to the most-up-to-date, feature-rich radios and expert advice at their fingertips.
ATEX radio hire
If you work in a potentially explosive environment, our ATEX radio equipment meets all required safety standards and can be hired on a long- or short-term basis.
Everything you need in an all-inclusive radio hire package
A typical radio hire package includes the following:
Up-to-date equipment manufactured by Motorola
Handheld radio complete with battery and charger
Use of our Ofcom licence
Free consultancy
Next-day delivery
Chat online with our experts, fill out the contact form below, or call us on 0151 676 2888.