Hytera PD405 Handheld Radio
Brand Code: PD405
£140.00
(£168.00 Inc Tax)
Key Features
IP55 Rated
Lightweight
Cost Effective Digital Radio
Li-Ion Battery Supplied As Standard
Analogue and Digital Compatible
Product Description
Compact, lightweight and affordable, the Hytera PD405 is one of the bestselling handheld two-way radios in the Hytera digital range. It has superior audio quality, with a loud and clear digital voice that will be heard in noisy environments such as construction sites. Dual mode allows the PD405 to feature both an analogue and digital mixed channel, providing maximum flexibility within your radio system.
This radio is suitable for construction workers, security personnel, warehouse operatives, factory workers and a range of other industries. In digital mode, the battery lasts up to 16 hours, making it suitable for the longest shift without needing to be recharged. An IP rating of IP55 protects the PD405 from dust and makes it resistant to water ingress.
It is available in both UHF 400-470 Mhz and VHF 136-174Mhz.
We offer a full range of Hytera accessories for the PD405. Click on the "Related Products" tab below to view compatible Hytera batteries, antennas, chargers, remote speaker microphones, earpieces, carry cases, software and cables.
Free standard UK delivery. Buy with confidence with our Price-Match Promise.
Key Features
Size: 112 X 54 X28mm
Weight: 260g including 1500mAh battery
IP55
32 channels, 3 zones
12.5/25KHZ selectable channel spacing
Digital voice-call function
In digital mode, around 16 hours of operation
Digital text messaging function (pre-programmable message)
Scanning (analogue or digital channel)
One touch call/text message
TDMA direct mode in DMO
Supports mixed (analogue and digital) channel
VOX
Package includes
Radio
Standard antenna
Li-Ion Battery (1500mAh)
Wrist Strap
Belt Clip
Free UK delivery available on orders over £200.00.
Orders to be placed by 14:00pm for next day delivery*.
Next day delivery is a working day delivery and does not include Saturday and Sunday.
Tracking information will be emailed once your parcel has been collected.
For further information and information on worldwide shipments, please click here.
Credit / Debit Card
We accept payment during checkout by debit or credit card using our secure Sage Pay payment system. Alternatively we can process payments over the phone using a secure World Pay terminal.
Bank Transfer
Please check out using the BACS payment option and this will generate an invoice including our bank details. Please send the transfer stating the order ID.
Cheque
Payment by cheque is accepted. Please contact us prior to sending this if you wish to use this method.
Contact Form
Be the first to review this product.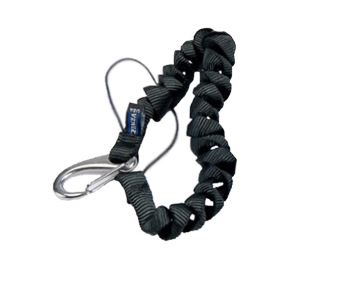 Coil Tether Two Way Radio Lanyard
£19.95
COILEDLANYARD