Kenwood NX-1300DE3 DMR UHF Handheld Two Way Radio
Brand Code: NX-1300DE3
£155.00
(£186.00 Inc Tax)
Key Features
UHF
Digital and Analogue
IP55
TDMA 2 Slot
Emergency Funtion
Lone Worker
Product Description
The basic UHF version of Kenwood's entry-level two-way radio solution harnesses the latest digital protocals - DMR or NXDN - for optimum business efficiency. The NX-1300DE3 features automatic analogue or digital mixed mode operation for seamless integration with older radios and easing the path to a fully digital migration.
Emergency and lone worker features on Kenwood's NX-1300DE3 radio help improve worker safety, and you'll also appreciate up to 64 channels, Kenwood's exceptional audio quality and long battery life.
This radio is also available in a VHF model.
Key Features
UHF Frequency
Digital or Analogue
IP55
Lone Worker
Emergency Funtion
7 Colour LED Indicator
Renowned Kenwood Audio Quality
Scan Function
Voice Annoucement
Remote Stun / Kill / Check
MIL STD 810 G
TDMA 2-Slot 12.5 kHz Bandwidth Equivalent to 6.25 kHz Very Narrow Bandwidth
Complies With ETSI DMR Standard TS 102 361-1, -2 & -3
Dual Slot Direct Mode
Call Interruption
Enhanced Encryption (ARC4)
5-Tone Encode/Decode
Package Includes
Handheld Radio
KNB-45L Li-Ion Battery
KRA-27 Antenna
KBH-10 Belt Clip
Free UK delivery available on orders over £200.00.
Orders to be placed by 14:00pm for next day delivery*.
Next day delivery is a working day delivery and does not include Saturday and Sunday.
Tracking information will be emailed once your parcel has been collected.
For further information and information on worldwide shipments, please click here.
Credit / Debit Card
We accept payment during checkout by debit or credit card using our secure Sage Pay payment system. Alternatively we can process payments over the phone using a secure World Pay terminal.
Bank Transfer
Please check out using the BACS payment option and this will generate an invoice including our bank details. Please send the transfer stating the order ID.
Cheque
Payment by cheque is accepted. Please contact us prior to sending this if you wish to use this method.
Contact Form
Be the first to review this product.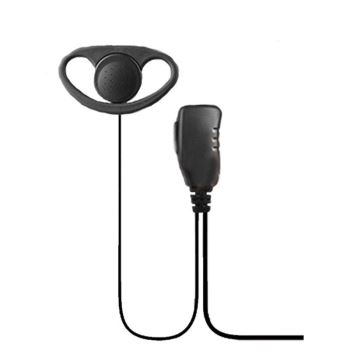 Kenwood Two Pin D-Shape Earpiece
£12.50
ECONPLUSNX1000D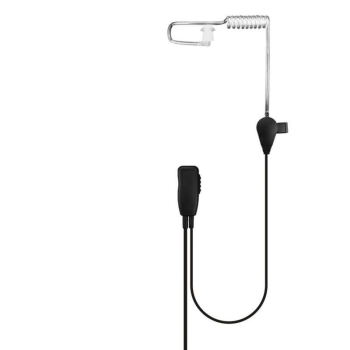 Kenwood Two-Pin Surveillance Acoustic Tube Earpiece
£20.00
ECONPLUSNX1000A