Popular Industries: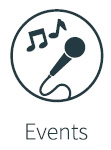 Motorola SL1600 Mototrbo
RRP
£300.00
|
You Save £85.00
28.33% OFF
20+ Week Lead Time
£215.00
(£258.00 Inc Tax)

Price Checked
---
Brand Code: SL1600
---
Key Features
IP54 Rated
Upto 99 Channels
Innovative LED Matrix Display
Lone Worker
Elegant Channel Toggle
Caller ID
Programmable Emergency Button
Free UK delivery available on orders over £100.00.
Orders to be placed by 14:00pm for next day delivery*.
Next day delivery is a working day delivery and does not include Saturday and Sunday.
Tracking information will be emailed once your parcel has been collected.
For further information and information on worldwide shipments, please click here.
Credit / Debit Card
We accept payment during checkout by debit or credit card using our secure Sage Pay payment system. Alternatively we can process payments over the phone using a secure World Pay terminal.
PayPal
We also accept payment by PayPal, this can be completed on checkout using the PayPal symbol.
Cheque
Payment by cheque is accepted. Please contact us prior to sending this if you wish to use this method.
Contact Form
---
Related Products
---
Product Description
The Motorola SL1600 is an ultra-thin portable radio measues just 22mm thick and is, amazingly, smaller than today's smartphones. Fitted with a stubby antenna, a fantastic shatterproof active-view LED display that is housed behind the case, and a top-toggle channel switch makes the SL1600 your perfect work partner.
The SL1600 is certainly built to last and is IP54 rated for dust and water resistance. This radio is designed to withstand many drops and tumbles, whilst maintaining a slim profile to allow it to fit in pockets or bags with ease.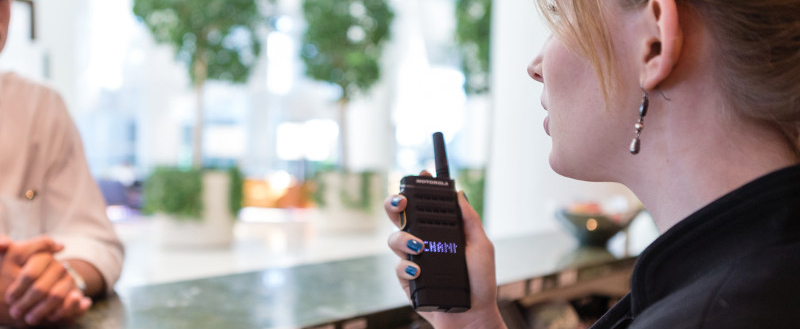 The Motorola SL1600 is ideal for the education and hospitality industries due to its slim and lightweight design and robust performance. The SL1600 has an advanced radio design and patented antenna which means it delivers enhanced range without compromising on its lightweight design. The shatterproof active view display uses a matrix or LEDs behind the radio housing to display channel information, Call ID and battery status.
It's easy to see why the SL1600 easily slides into second place in RadioTrader's list of the Best Two-Way Radios for Business.
Motorola SL1600 Video and Brochure

Motorola Mototrbo SL1600 PDF Brochure
Key Features
Range Max Receiver. An advanced radio design and patented antenna, delivering enhanced range whilst maintaining a slim profile and long battery life.
Advanced Technology providing louder audio and reduced maintenance.
Active View Display. A new shatterproof display using a matrix of LEDs behind the radio housing.
VHF (136-174MHz); UHF1 (403-470MHz)
99 channels
An innovative LED matrix display that efficiently communicates important radio information
1 programmable button which activates the action list that allows to program up to 7 further features to improve ease-of-use and increase operator efficiency
Digital Emergency via programmable button to help ensure rapid response to critical incidents
Voice announcement of channel change and feature activation
IP54 environmental sealing helps ensure continued operation in tough working conditions
Sophisticated Emergency Calls help ensure employee safety
2 - 3W power
VOX Capability
Lone Worker
IP Site Connect (Conventional Multiple Site Coverage) Via Software Purchase
Standard Package includes
Motorola SL1600 Handheld Two-Way Radio
Li-Ion 2300mAh (Typical) Battery
Antenna
Carry Solution - Holster or Wrist Strap
Programming to your Ofcom frequency
Shop for accessories for the Motorola SL1600
Why Choose RadioTrader

Motorola Platinum Dealer - RadioTrader is pleased to be a Platinum Channel Partner with Motorola Solutions. This is the highest channel partner certification available and recognises our expertise of Motorola Solutions products and applications. This enables us to offer our most competitive pricing and expert technical support for your Motorola SL1600 handheld two-way radios, Find out more about our Motorola Platinum Award.
Price Match Promise - We strive to offer the most competitive pricing on the Motorola SL1600 handheld two-way radio and are currently running a price match promise on this model. In order to uphold our Price Match Promise and not be beaten on price, we actively monitor the prices offered by our competitors daily. More Info.
Experts in Export On The Motorola SL1600 Handheld Two-Way Radio - We offer a full worldwide export service which includes specialist shipping and dealing with customs to make sure your Motorola SL1600 arrives when required. If you are based in Europe, Africa, Asia, North America, South America, Oceania or even Antarctica then we have you covered. A typical export from RadioTrader is sent DAP (Delivered At Place) however we can also ship the SL1600 using methods such as EX Works and FOB (Free On Board). All our shipments are fully insured for goods in transit. RadioTrader also issues commercial invoices for shipments outside of Europe and ensure all HS tariff codes are correctly used, reducing customs delays. More Info.
Ofcom Licencing

When purchasing your Motorola SL1600 from us, RadioTrader can help with licencing, assisting with decisions such as which licence is most appropriate for your needs. We can also make the application on your behalf. Find out more about Ofcom licences and how we can help.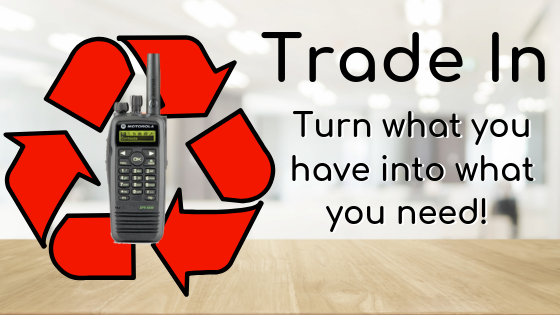 Question: What power output does this radio have?
Answer:
Thank you for your product questions.
The Motorola SL1600 digital two way radio is capable of a power output of 2-3W.
Be the first to ask a question for this product.
Be the first to review this product.