RugGear RG360 Rugged Android Push To Talk Over Cellular Handheld
RRP
£175.00
|
You Save £26.00
14.86% OFF
Usually In Stock
£149.00
(£178.80 Inc Tax)

Price Checked
---
Brand Code: RG360
---
Key Features
IP68
Android 10 GO
4G LTE and Wi-Fi
Rugged and Reliable
Weight - 197g
Front Loudspeaker - 105dB
GPS / A-GPS / GLONASS
3000mAh Detachable Battery
3.0'' Display
Dual Sim

Free UK delivery available on orders over £100.00.
Orders to be placed by 14:00pm for next day delivery*.
Next day delivery is a working day delivery and does not include Saturday and Sunday.
Tracking information will be emailed once your parcel has been collected.
For further information and information on worldwide shipments, please click here.
Credit / Debit Card
We accept payment during checkout by debit or credit card using our secure Sage Pay payment system. Alternatively we can process payments over the phone using a secure World Pay terminal.
PayPal
We also accept payment by PayPal, this can be completed on checkout using the PayPal symbol.
Cheque
Payment by cheque is accepted. Please contact us prior to sending this if you wish to use this method.
Contact Form
---
Related Products
---
Product Description
The RG360 is a small, robust 4G LTE handheld which has been designed for reliable, nationwide push to talk over cellular communication. The RG360 is an ideal radio for our Connect Plus platform due to its dedicated PTT button, 105 dB powerful front speaker, 3.0" display and dedicated emergency SOS button. The RG360 can optionally be equipped with an eSIM (embedded SIM) which is built into the device.
The RG360 is the perfect, cost effective 4G smartphone to run Connect Plus, a complete solution that provides a platform for a Push-To-Talk Over Cellular / Broadband communication using either Wi-Fi or the 3G/4G LTE data network. Connect Plus can also feature mapping and live user tracking, dedicate emergency button and emergency alerting, lone worker profile, private individual calling and multiple wide area communication channels. Find out more on Connect Plus.
Compatible With Connect Plus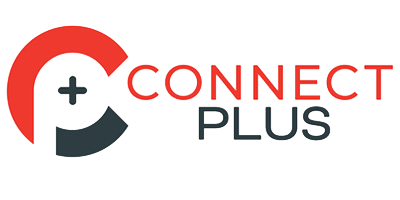 Key Features
Android 10 GO
IP68
4G LTE
Dimensions - 118 x 58 x 25.8mm
Weight - 197g
Small and Rugged Handheld
IP68 Rated
MIL-STD-810H
105dB Front Loudspeaker
GPS / A-GPS / GLONASS
3000mAh Removeable Li-Ion Battery
Dual Sim (eSIM)
SOS Emergency Button
NFC
2.4GHz & 5GHz Wi-Fi
USB-C Cable
Bluetooth 4.2 Low Energy
Package Includes
RugGear RG360
USB-C Charger Cable
Belt Clip
Be the first to review this product.