Motorola DP4401 EX ATEX Mototrbo
RRP
£813.00
|
You Save £323.00
39.73% OFF
In Stock
£548.00
£490.00
(£588.00 Inc Tax)

Price Checked
---
Brand Code: DP4401EX
---
Key Features
32 Channels
IP67 Rated Ingress Protection
Certified To The Highest ATEX / IECEx Protection
Integrated GPS
Man Down
Lone Worker
Capacity Plus and Linked Capacity Plus Ready
Emergency Button

This is a robust digital hand portable which is ATEX rated. This unit is ideal if you require radios in an explosive atmosphere or complying with new SoLaS regulations onboard vessels.
Free UK delivery available on orders over £100.00.
Orders to be placed by 14:00pm for next day delivery*.
Next day delivery is a working day delivery and does not include Saturday and Sunday.
Tracking information will be emailed once your parcel has been collected.
For further information and information on worldwide shipments, please click here.
Credit / Debit Card
We accept payment during checkout by debit or credit card using our secure Sage Pay payment system. Alternatively we can process payments over the phone using a secure World Pay terminal.
PayPal
We also accept payment by PayPal, this can be completed on checkout using the PayPal symbol.
Cheque
Payment by cheque is accepted. Please contact us prior to sending this if you wish to use this method.
Contact Form
---
Product Description
The Motorola DP4401 Ex ATEX certified handheld radio features class-leading ATEX specifications, making this the ideal partner when working in environments containing dust, potentially explosive gases and extreme operating temperatures ranging from -20ºC to +55ºC. Workers in the oil, gas and mining industries or chemical refineries are just a few examples of users who can benefit from safe, reliable communication with the DP4401Ex ATEX.
ATEX specifications
Gas rating

ATEX: Class II 2G Ex ib
IIC T4 Gb
IECEx: Ex ib IIC T4 Gb

Dust rating

ATEX: Class II 2D Ex ib
IIIC T130 °C Db
IECEx: Ex ib IIIC
T130°C Db

Mining rating

ATEX: Class I M2 Ex
ib I Mb
IECEx: Ex ib I Mb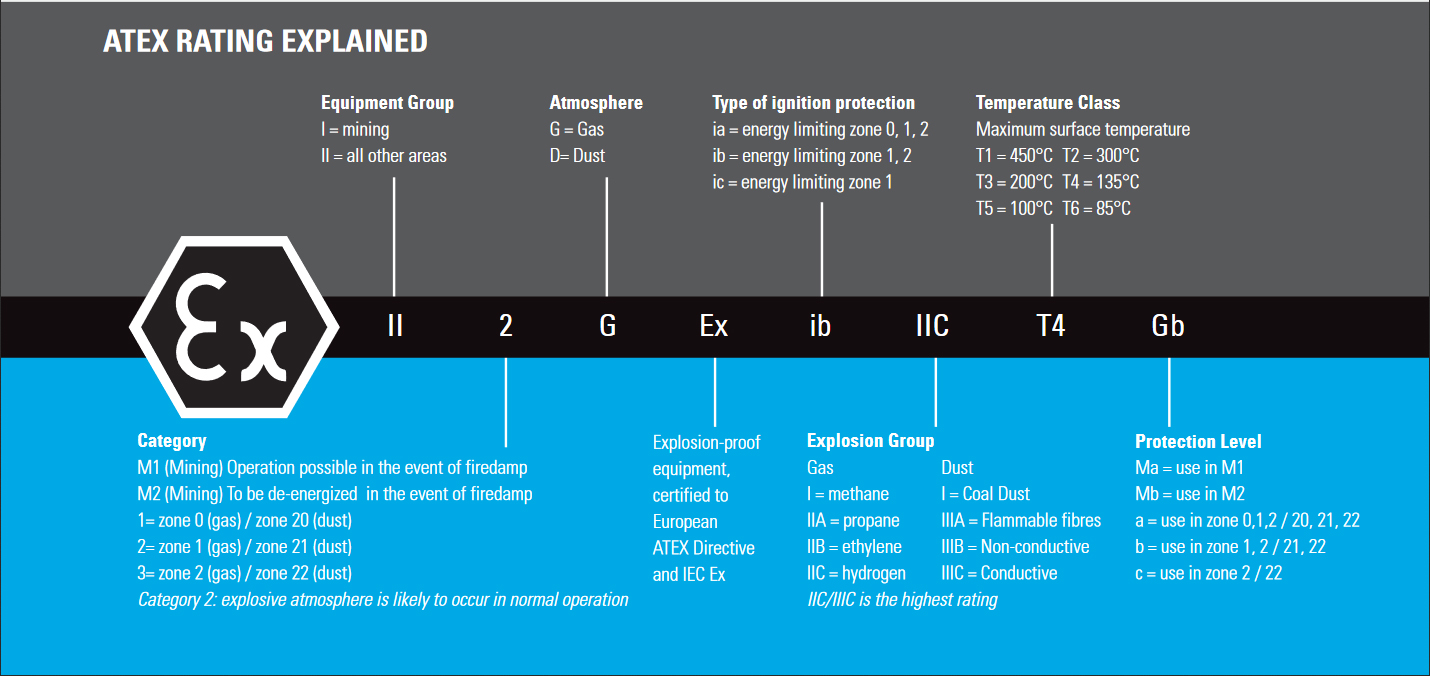 As expected for a Motorola radio in this class, the DP4401Ex ATEX is IP67 rated, meaning it is dust-proof and can be submersed in up to one metre of water for up to thirty minutes with no ill effects.
Usability and safety focus
The radio is easy to use, even with gloves on, having an ergonomic design, an intuitive user interface and programmable buttons.
The DP4401Ex ATEX is packed with features to improve safety and efficiency; Man Down, Lone Worker, an Emergency button to name a few. Integrated GPS enables you to track the location of work teams. Transmit Interrupt enables a user to over-ride any ongoing call to transmit a critical message or information. A longer list of key features is included in the list below.
With 32 channels, calls between groups or individuals makes communication easy, with the radio available with either UHF or VHF frequency bands. Three programmable buttons help you carry out oft-repeated functions quickly and easily. Audio quality is best-in-class, with a front-facing speaker and loud audio that automatically adjusts the radio volume depending on the noise level around you.
The DP4401Ex ATEX also benefits from excellent battery life - you can expect 19 hours battery life in digital mode, or 16 hours in analogue mode.
A higher spec version of the DP4401Ex ATEX is available in the form of the Motorola DP4801Ex ATEX, a radio that includes LCD display, full keypad and up to 1,000 channels.
For more information, read the full Motorola DP4000 Series ATEX Brochure.
Ofcom Licensing
When you buy Motorola's DP4401Ex handheld radio, RadioTrader can help you with any Ofcom licensing requirements, from advice about the type of licence will best meet your needs, to helping with your licence application. Find out more information.
Key Features
32 Channels
IP67 rating for ingress protection
Certified to the highest ingress protection available under ATEX/IECEx test conditions -IP64)
Large push to talk (PTT) button
3 Programmable buttons to improve the ease-of-use and also increase efficiency
Digital phone patch capability
Emergency button for critical incidents
Privacy Features
VOX Capability
Transmit Interrupt
Man down
Lone worker
Analogue mode compatible
5 Tone signalling
Integrated GPS
Over the air programming
Intelligent audio which allows the volume of the radio to automatically adjust to counter background noise
Direct mode (including dual capacity direct mode) / repeater mode
IP Site Connect
Capacity Plus (single site trunking) / Linked Capacity Plus (Multi Site Trunking)
Package includes
Motorola DP4401 Ex Atex Hand Portable
IMPRES 2075Mah Li-Ion Atex CE Battery
Antenna
Dust Cover
2.5'' Belt Clip