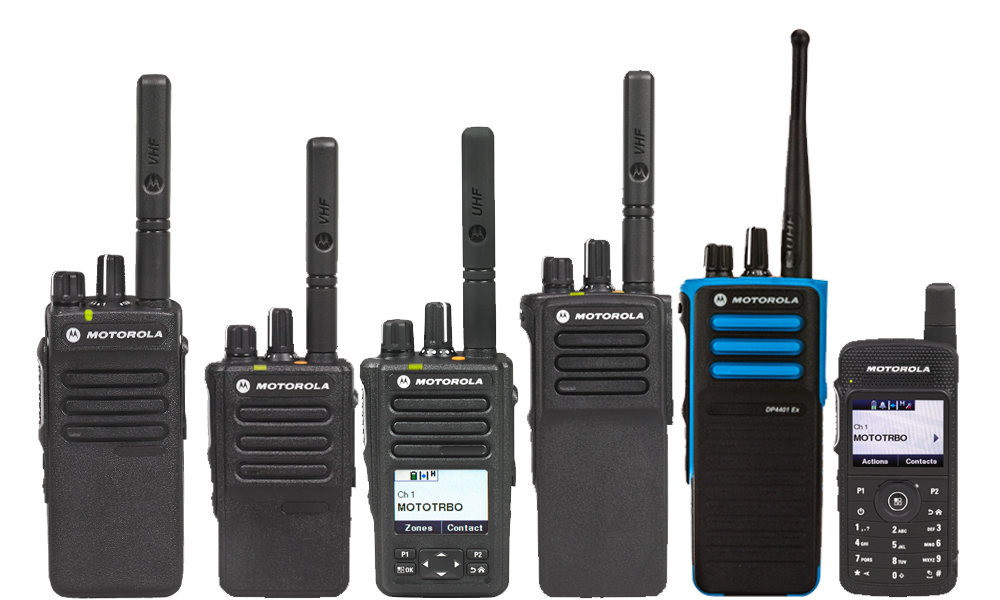 Motorola's Premium Radio Features Now Included

Released On 13th Mar 2020
Motorola are now including licenced features in certain two way radios that previously needed to be purchased and activated. These features include Wi-Fi connectivity, man down, enhanced privacy, transmit interrupt, text to speech and other features. This will provide further flexibility of your two way radio system and allow you to use such features as over the air programming.
Radios That Benefit From Premium Features:
Motorola DP2400e, Motorola DP2600e
Motorola DP3441e, Motorola DP3661e
Motorola DP4400e, Motorola DP4401e, Motorola DP4600e, Motorola DP4601e, Motorola DP4800e, Motorola DP4801e
Motorola DP4401 EX, Motorola DP4801 EX
Motorola SL4010e
Motorola DM4400e, Motorola DM4401e, Motorola DM4600e, Motorola DM4601e
Premium Features Include

Here you can find a list detailing which model now includes what features at no extra cost: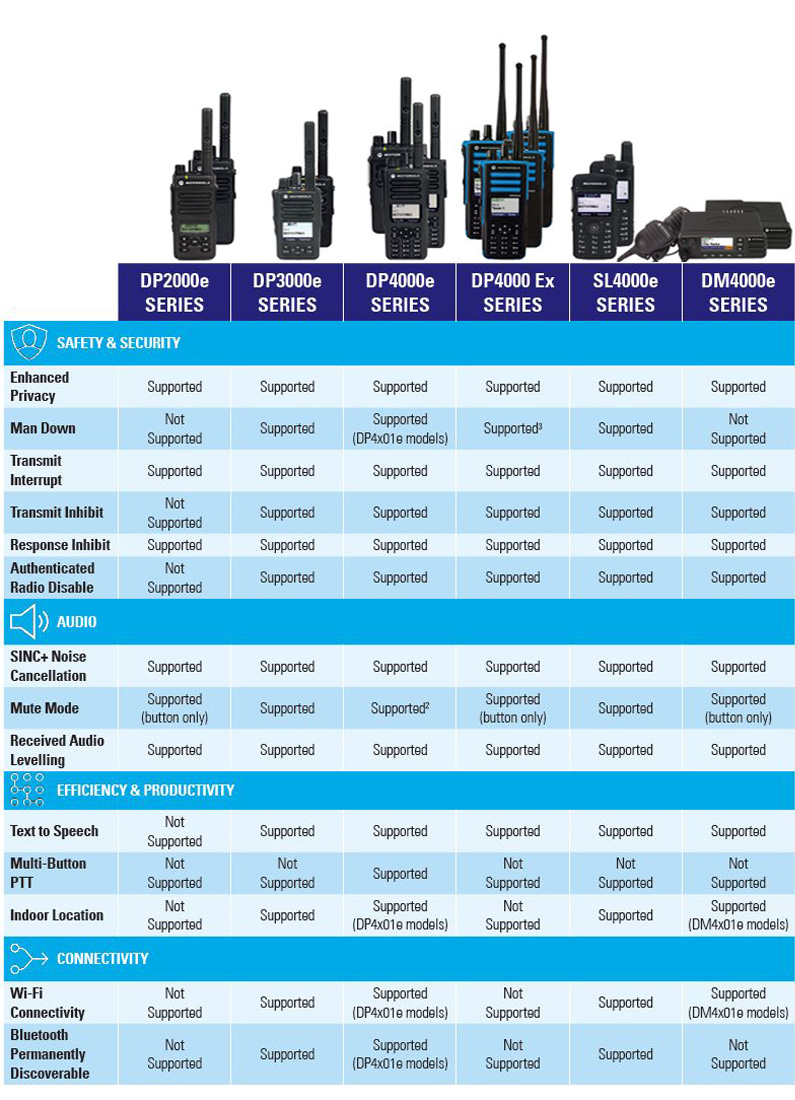 Premium Radio Features Explained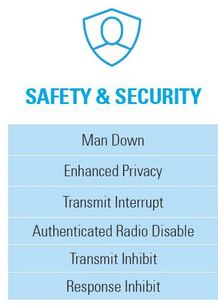 Enhanced Privacy
Enhanced Privacy keeps your communications private and secure using 40-bit encryption. This encryption prevents others reading data or listening in to your voice communication.
Man Down
This feature uses the radios built-in accelerometer allowing Man Down to detect if the radio user has fallen down using a tilt alarm, become incapacitated and stopped moving using a anti-movement alarm or moving when they are normally in a fixed location using a movement alarm. When a problem is detected the radio will initiate an Emergency Alarm or Emergency Call which can activate the microphone if required.
Transmit Interrupt
Transmit Interrupt ensures that people who need to speak at critical times can, even when the system is busy. This is achieved by allowing certain radios to stop an on-going call to deliver high priority messages or to stop a radio that is transmitting if the PTT button is being pressed for an extended period of time.
Transmit Inhibit
Transmit Inhibit can also be compared to "Airplane Mode" on a phone as this feature stops your radio from transmitting but still allows for the user to receive and hear calls being made. This can be used to prevent transmissions in areas with sensitive electronic equipment or when entering potentially explosive areas.
Response Inhibit
Response Inhibit prevents a radio from being remotely monitored or tracked (If using GPS function) by blocking all transmissions unless they are initiated by the user.
Authenticated Radio Disable
This feature prevents the radio from being acidentally or maliciously disabled. Authenticated Radio Disable uses privacy features and keys that checks a remote radio disable command to ensure the radio issuing the command is authorised to do so.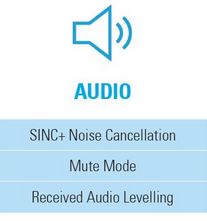 SINC+ Noise Cancellation
Single Input Noise Cancellation is a feature that uses advanced audio processing technology to improve speech intelligibility in high noise environments. This is achieved by using the radios built in microphone to provide a reduction in background noise, a feature that was only available previously with a more expensive dual microphone accessory.
Mute Mode
Mute mode allows users to quickly and easily mute their radio if required, for example when entering a quiet area or customer facing and don't want the radio communications to be heard. This feature silences the radios audio by simply pressing a single button or placing the radio face down. The radio will then stay quiet until Mute Mode is turned off, an emergency call is received or a pre-set timer expires.
Received Audio Levelling
Different users speak differently, some speak more loudly, some more softly, some use accessories and some do not. Received audio levelling provides an improved audio experience by automatically balancing out inconsistent audio levels. This means that radio users do not constantly have to adjust their radio volume.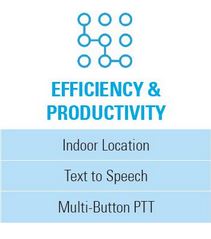 Text To Speech
Text-To-Speech allows users to focus on the job at hand rather than looking at their radio to see its status. This feature will read out text such as channels, zones, functions, messages and work order tickets. There is 27 different languages available and several different voices or you can define a custom dictionary to ensure accurate readout of abbreviations and inustry specific terminology.
Multi-Button PTT
Multi-Button PTT allows users to create their own bespoke radio interface, for example you can have external buttons for each channel mounted onto vehicle dashboards or office desks. Motorola Solutions provides the design parameters necessary to allow partners to create their own Multi-Button PTT devices.
Indoor Location
Indoor location boosts efficiency and worker safety, this is achieved by monitoring and tracking workers locations. This utilises the radio's Bluetooth capability and iBeacons positioned across a site to provide location information to a central control station.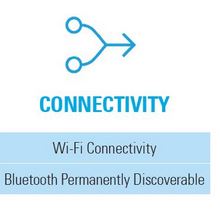 WI-FI Connectivity
Certain radio models can now connect to a Wi-Fi network for fast and secure exchanges of large volumes of data. A good example of this would be when a site needs to update radio firmware or radio codeplugs. This can now be achieved by using the Wi-Fi network to remotely update radio settings, saving time and money managing radio fleets.
Bluetooth Permanently Discoverable
It is sometimes the case that third party applications such as location tracking, require your radio's Bluetooth to be "always on". Bluetooth Permanently Discoverable provides this functionailty.
If you require any further information or require any pricing on radios with the new features included, please do not hesitate to contact us.
Email:
info@radiotrader.co.uk

or Call: 0151 676 2888