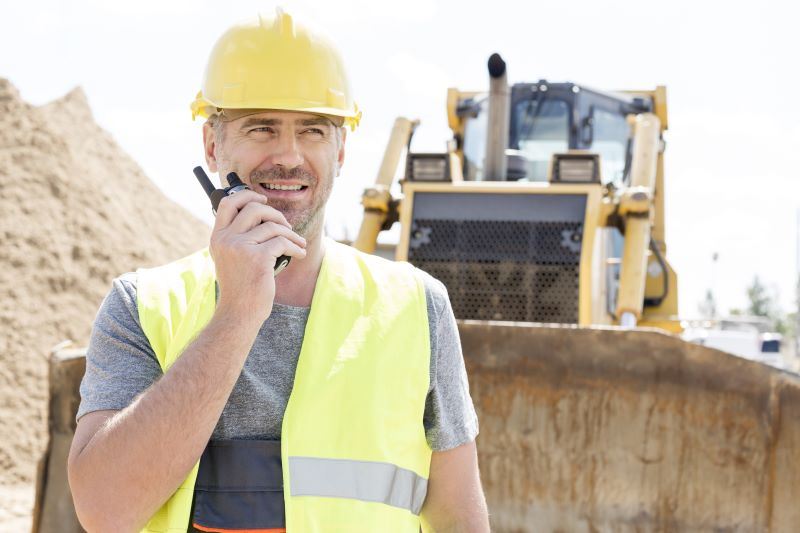 IP Ratings for Two-Way Radios: What Do You Need?

Released On 25th Apr 2023
From dusty construction sites to sodden decks at sea, we take it for granted that our radios will always perform consistently. But dust, water and other foreign bodies can damage them; to get the most from your two-way radio, it's important to buy a model that's right for your workplace.
IP ratings can help purchasers understand what environmental elements a radio is built to withstand, and to what extent. You'll often see an IP rating listed against a radio's features. Our guide will explain what an IP rating is, how it is measured, and the IP rating you should consider when choosing a two-way radio.
Our expert team is always happy to help if you need more information. Call us, or chat with us online below.
What is an IP rating?
IP stands for Ingress Protection (in some places it's known as International Protection), so an IP rating shows users what degree of protection is provided by an electrical device when it comes into contact with moisture, liquids, or solid particles such as dust or sand.
It's an international standard that all electrical devices must comply with, not just two-way radios. This conformity helps users understand IP standards more easily in different parts of the world.
What each digit and letter in an IP rating means
In every IP rating, the letters IP (Ingress Protection) are followed by two numbers, for example, IP68.


The first number - protection against solids
The first number in an IP rating tells you how well a device is protected against solid objects such as dust, sand, grit etc. The scale goes from 0 to 6, where 0-rated devices give the least protection and 6 gives the most protection.
Let's break that down with some detail.
| First Number | Level of protection against solids |
| --- | --- |
| 0 | No protection |
| 1 | Protection against intrusion of solid objects 50mm diameter or greater. |
| 2 | Protection against intrusion of solid objects 12.5mm or greater, e.g. a finger. |
| 3 | Protection against intrusion of solid objects 2.5mm or greater, e.g. a screwdriver. |
| 4 | Protection against intrusion of solid objects 1mm or greater, e.g. a pin or wire. |
| 5 | Dust-protected. Some small particles may still enter, but not in sufficient quantities to impair the device's overall performance. |
| 6 | Dust-tight. No ingress of dust is permitted. The device is completely protected. |
The second number - protection against liquids
The second number in an IP rating tells you how well an electrical device is protected against ingress of liquids. The scale goes from 0 to 8, where 0 gives the lowest protection and 8 the highest.
Here's the detail of the ingress protection ratings.
| Second Number | Level of protection against liquids |
| --- | --- |
| 0 | No protection |
| 1 | Vertically falling water droplets will have no harmful effects on devices in an upright position, e.g. the equivalent of 1mm rainfall per minute. |
| 2 | Protection against vertically falling water drops when the device is tilted at an angle of up to 15° from its normal position. |
| 3 | Protected against gentle water spray at any angle up to 60° from the vertical. |
| 4 | Protected against water splashes from any direction against the device's enclosure. The test is conducted for 10 minutes. |
| 5 | Protected against low-pressure jets of water against the device's enclosure from any direction. Testing conditions are 12.5 litres of water per minute for at least 3 minutes at a pressure of 4.4psi and a distance of 3 metres. |
| 6 | Protected against ingress from powerful jets of water. Testing conditions are 100 litres of water for at least 3 minutes at a pressure of 15psi and a distance of 3 metres. |
| 7 | Protected against temporary total immersion in water at a depth of up to 1 metre for a maximum of 30 minutes. |
| 8 | Protected against prolonged immersion in water. The depth and duration of immersion are not specified, but are expected to be greater than the IPX7 rating. Manufacturers generally test IPX8 devices in conditions up to 3m of water. |
Does that mean an IP68-rated radio is the best to buy in all situations?
Not necessarily. For example, any radio with an IP68 rating is going to offer total protection against dust (as denoted by the first number), but when it comes to liquids, it's a myth to assume that the higher the second number, the more "waterproof" your radio is.
It's helpful to think of it this way:
A radio which is tested to withstand total immersion in water (IPX7 or IPX8) might not meet the testing standards against low- or high-pressure water jets (IPX5 and IPX6). These are two different environments, with distinct testing conditions.
This means you need to think carefully about the usual environment your radio will operate in to decide which IP rating might be best.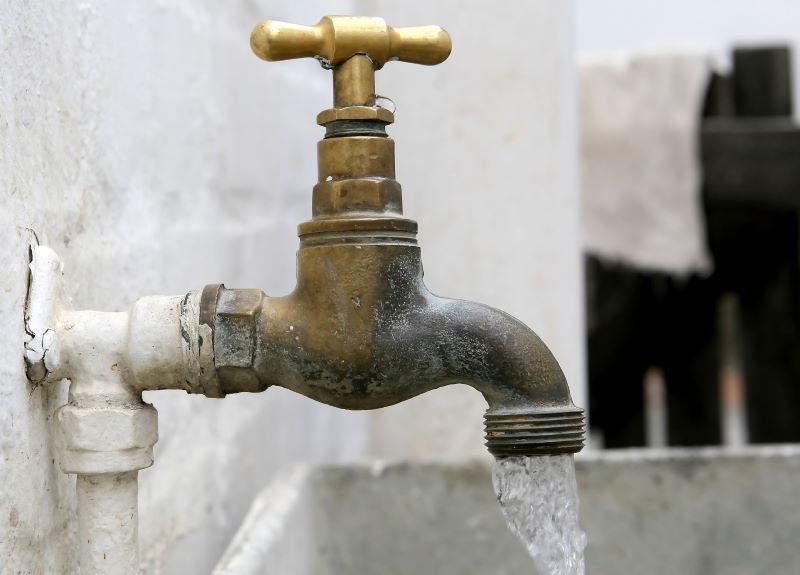 Waterproof vs weatherproof IP ratings
Customers often ask RadioTrader to recommend a "waterproof" or "weatherproof" radio, but as the example above shows, IP ratings are specific to certain testing conditions; general phrases like "waterproof" or "weatherproof" can be misleading.
In general, IPX5, IPX6 and IPX7 radios are considered "waterproof", but you probably shouldn't expect an IPX5 or IPX6-rated device to operate if you drop it into a deep tank of water or the sea. And an IPX7 radio might not withstand the high-pressure jets of water from a car-wash, even though you could drop it into a fish-tank for 30 minutes without harm.
By the same token, "weatherproof" also needs to be qualified. Light to moderate rain falling more-or-less vertically would be protected by an IPX2 rating, but in heavier downpours, with the wind blowing the rain at a more acute angle, a device with an IPX3 or IPX4 rating offers better protection.
Choosing a two-way radio with the right IP rating
From the examples above, you're probably already starting to understand that choosing the best IP rating for your radio isn't as straightforward as going for the highest numbers, for example IP68. These different situations help to explain.
If you use your radio mostly outdoors, but away from deep bodies of water, a balance of protection against both dust/dirt and water is best, but you probably don't need extreme protection against either. An IP54 rating will be perfectly adequate in most cases.
If you work indoors in mostly dry but dusty environments, for example anywhere that grinds, mills, sands or crushes materials, a higher dust rating is more important, so we'd recommend an IP5X or IP6X radio.
Environments that have the potential to be both dusty/muddy and wet, such as a construction site, would want fairly high protection on both fronts - maybe IP56 or IP57.
Sea- or river-going vessels need a radio that can withstand complete immersion in water from accidental drops, so an IPX8 rating is normally recommended.
Our recommended radios
Let's drill right down to two-way radio models with suitable IP ratings for a range of working environments. Here are our recommendations.
| Brand & Model | IP Rating | Where to use it |
| --- | --- | --- |
| Motorola DP1400 | IP54 | Generally considered as a rugged radio for harsh environments such as construction sites and agriculture (despite a relatively low IP rating) |
| Motorola DP4400e, DP2400e, DP3441e | IP68 | Robust radios for all harsh environments. We offer these radios for deck use in the marine industry. |
| Motorola R7 Range | IP66 and IP68 | The R7 is tested to both IP66 and IP68 standards. It also performs very well in tough environments and we recommend it for marine use. |
| Motorola SL1600 | IP54 | We offer this radio for indoor use and internally for super yachts. We have seen these radios used in manufacturing environments and although they are rugged enough to withstand harsh use, they really are not ideal for harsh environments. |
| Hytera BP515 & BP565 | IP54 and IP67 | Interestingly, with both an IP54 option and an IP67 option, these radios can cover all environments from schools to agriculture |
| Hytera BD615 | IP66 | Very popular for tough outdoor uses such as slurry pumping. The fact that the radio is Yellow makes it popular for agricultural users |
| Hytera HP6 Series | IP67 | Very rugged radios but for very harsh environments we recommend the HP7 series as they are IP68. HP6 are offered in lighter environments such as sports or concert stadia and manufacturing, but we offer the HP7 series in environments such as mining and chemical factories. |
| Hytera PD405 | IP55 | We recommend these radios for less demanding environments and indoor use. |
| Kenwood NX-1300DE3 | IP55 | Although only IP55, this is a rugged radio and is commonly used in agriculture (although we tend to offer the BD615 for this sector). This is also a popular radio for education, so it's a bit of an all rounder. |
Let RadioTrader help you choose the best radio for your needs. Get in touch for free and friendly assistance.